Using multiple tools to keep track of potential clients and pending tasks?

Want to save time to serve more customers or to spend with family/friends?

Want to look professional and seamlessly grow your business?

Need a simple, easy to use and cost effective solution to your problems?
If your answer is 'Yes' to any of these questions, you are at the right place! We have solution to all these problems and more.
Don't believe it? Sign up now and find out yourself, no strings attached!
Have questions? Schedule a demo or send an email to contact@mybizzhive.com
GET ORGANIZED. SAVE TIME. GROW BUSINESS.
Leads
Manage contacts
& leads
Quotes
Send electronic quotes & collect e-signatures
Contracts
Effortless contracts management service
Invoices
Send digital invoices
Payments
Collect deposits or payments
Bookings
Manage bookings & deliver service
MyBizzHive helps service providers manage potential customers, win more bookings and serve existing customers seamlessly.
An excellent (customer relationship management) CRM software for clowns and entertainers all you need as an entertainer. Acquire and maintain long-term clients with an all-in-one business management software. At MyBizzHive, we pride ourselves on offering the best all-in-one solution for entertainers and other event professionals. We employ effective strategies, tools, techniques, and technologies for developing and retaining both short and long-term customers.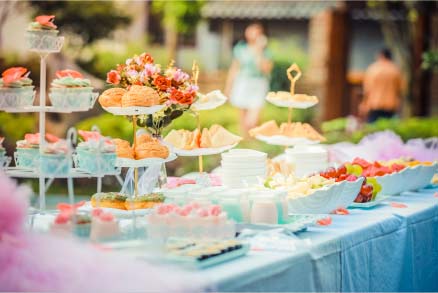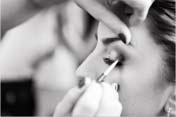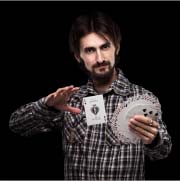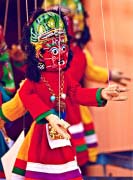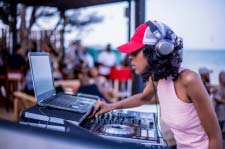 No set up required

(Create free account and start using)

Customizable

(Match with your process and terminology, takes only few minutes)

Secure

(We won't share your data with any third-party, ever!)

Accessible

(Use any device to access your account, no app needed)

Pick a plan matching your needs

(Upgrade anytime)

Great customer service
MyBizzHive best CRM for a clown services business
MyBizzHive's CRM software for jugglers and entertainers is an excellent business management tool for Entertainers. MyBizzHive is known to support all types of small businesses and solopreneurs. The entertainers are mainly about entertaining people. Without a system for managing your clients, organizing is never as easy a task as it may look. The goal is to use CRM business managing software to assist entertainers in managing and delivering services. MyBizzHive CRM software helps entertainers keep up with new and existing clients.
It is easy to serve and satisfy customers manually. However, as business increases with its corresponding demands, there will be a need to seek assistance. And there are two ways to this:

Our aim is always to help you get organized, save your time while you expand, and continually entertain people. It is the most effective and reliable solution in achieving the best results. This online business management software is the best long-term solution for entertainers.

Since entertainers have a vast amount of customers, it is only right to have a business management system that involves compiling and managing customers' data.

MyBizzHive's CRM software was built to help you do multiple jobs in one place.

You don't want to pay for a different software, where one generates your invoices, and the other collects payments or makes the booking. You can always have these services in one tool, provided and managed by MyBizzHive.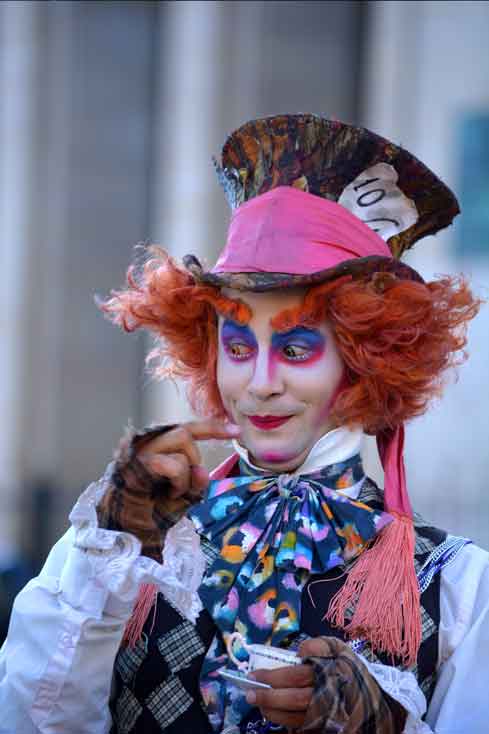 What Makes MyBizzHive's All-in-One CRM Software Topnotch?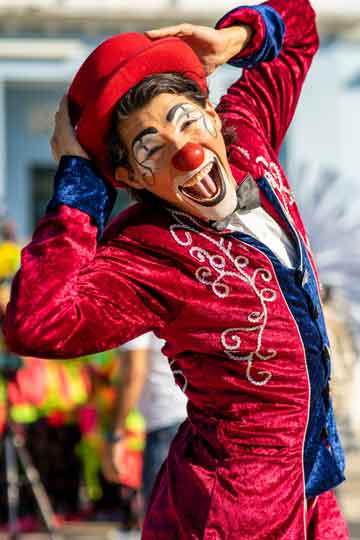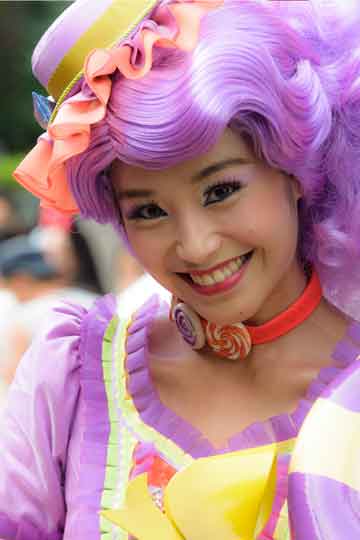 What Makes MyBizzHive's All-in-One CRM Software Topnotch?
Keep You Up-To-Date:

Potential clients can be found everywhere, and they are looking for reliable business partners. However, most entertainers quickly lose contact with them. MyBizzHive's contact management for clowns and entertainers can easily keep you up to date on current and potential clients.

Professional:

MyBizzHive allows you to automate several delicate aspects of your business and instantly stand out. Most clients will place their trust in you if you exude professionalism.

Automated Tracking and Notifications:

MyBizzHive's CRM software not only helps track pending tasks but also notifies when they are due. With an all-in-one CRM software, you can have access to numerous functions that helps you to track and manage customer interactions with the aid of various built-in features.
Ready to Start?
There's Always More to Achieve with MyBizzHive CRM for Juggler's Business
Whether you're just starting your entertainment business or are looking to expand your already existing customer base, our all-in-one CRM software will always come in handy.
You'll always have the best platforms to manage your customers.
There's Always More to Achieve with MyBizzHive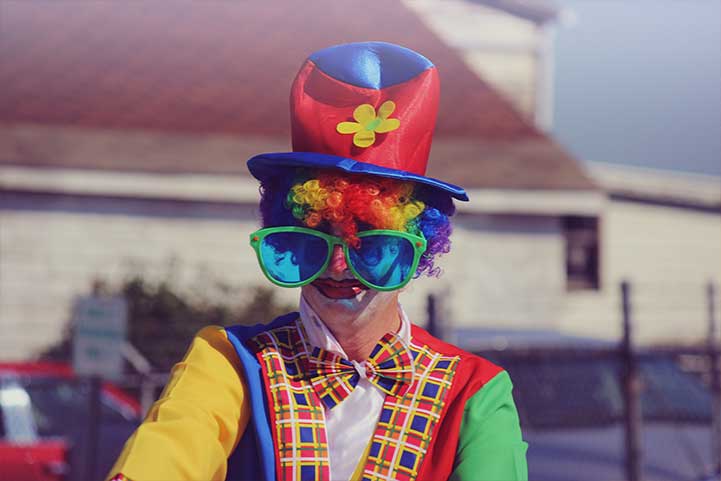 PLANS

Silver

Get Organized

Manage Clients, Tasks, Notes & Bookings

FREE

forever

Gold

Look Professional

Silver + Digital Quotes/Estimate

$18.00

per month

$180.00 (1 year)

(save 17%)

Platinum

Scale Business

Gold + Digital Invoices & Online Payments

$29.00

per month

$290.00 (1 year)

(save 17%)

1 Month
Free Trial*

Contacts
Leads
Tasks/Notes
Bookings
Quotes
Branding
E- signatures from your customers
Deposits/Payments
Invoices
Start FREE Trial

NO Credit card required

* At the end of the trial, you will be automatically moved to the free plan, no action needed.
Have questions or need help with setting up? Talk to an Expert
What's the Purpose of Using MyBizzHive's All-in-One CRM Software?
Generating Leads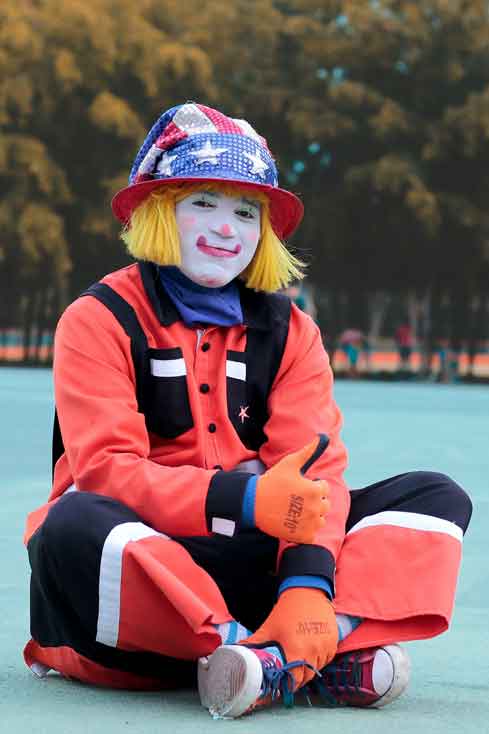 Generating Leads
The ability of a company to generate leads and convert them into paying customers is critical in determining growth. Entertainers need reliable management software.
It assists you on:
Manage all your customers in one place

End-to-end view of all current customers in one place.

Customize to match your process. It takes less than a minute to do.

Capture new leads & contacts automatically generated via your website.

Organized and be on top of things.
Bookings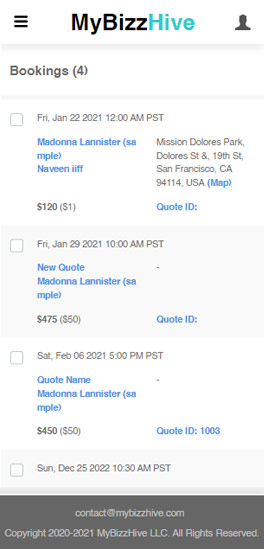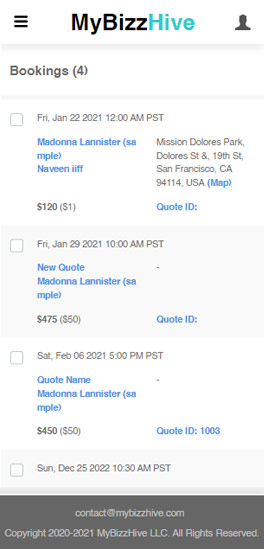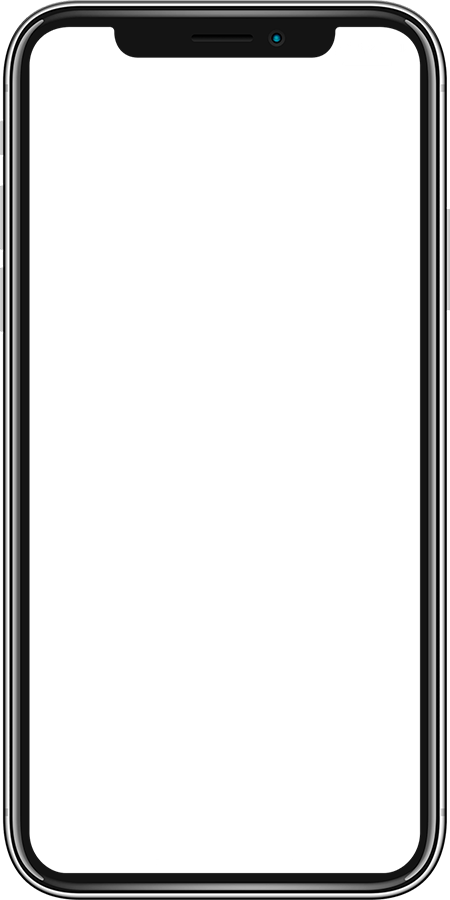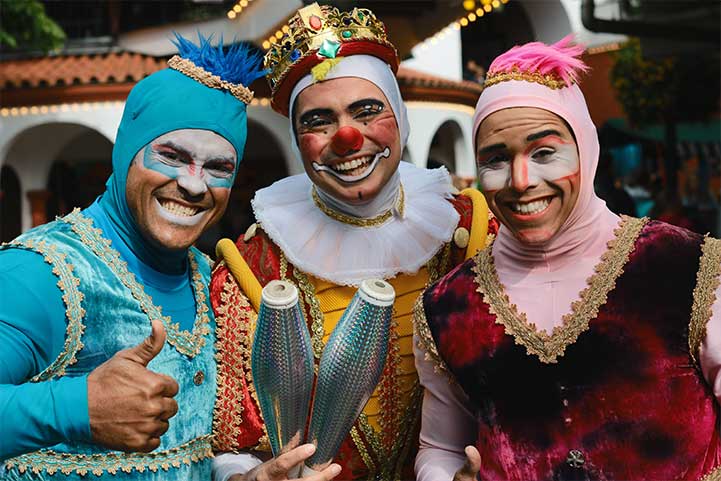 Bookings
Bookings are either manual or automated. The problem with manual bookings is that you always have to be physically around to do it.
For MyBizzHive, we provide an automated booking system that manages everything. One-click from start to finish.
The automated Booking has Google maps embedded for direction and actual location.
MyBizzHive's all-in-one CRM also has an option of manual booking. You can easily view your businesses and pending tasks in a helpful dashboard.
Invoice and Payments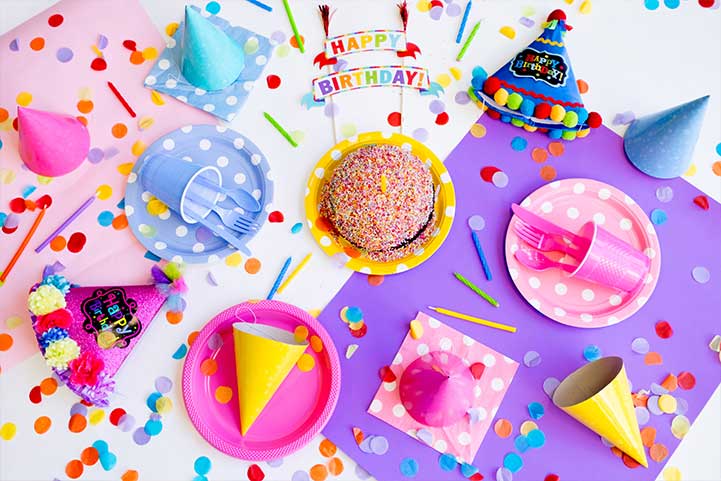 Invoice and Payments
Most clients won't pay unless they have an invoice. MyBizzHive's business solution creates customizable invoices. It also establishes templates for repeat use.
For the sake of flexibility, the invoice can be delivered digitally via email. The management software handles the issue of distance barriers.
As part of the automation, payments and deposits are collected using any credit card or PayPal, with no additional processing fees.
Tracking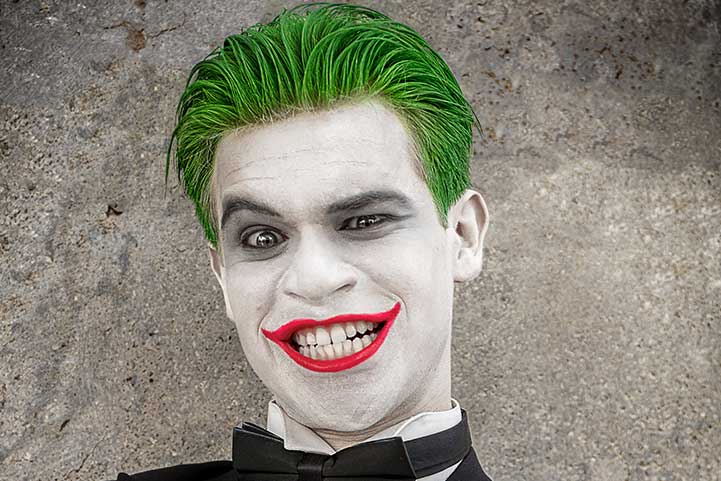 Tracking
With MyBizzHive, you will know if the customer had viewed the invoice and the timestamp of when it was viewed and decide the next steps accordingly. Additionally, you will also get notified when a payment is past due.
Entertainers should really use CRM software for jugglers & clowns?
Entertainers must use business management software. Such software will help make your business more successful as you'll easily manage your customers. MyBizzHive's Business management software is a must-have solution for any entertainer looking to expand. MyBizzHive allows you to develop a closer relationship with your customers, and it works more as a business philosophy than a technical solution. It is always a real struggle for entertainers to get customers willing to do business with them. But that's never the case if you're using a reliable business management tool that's managed with a team of experts working tirelessly in the backend. MyBizzHive's software is easy to use compared to competitors.
Our business management software is essential for your entertainment business as they offer a wide range of solutions. Some of the most relatable solutions you can enjoy from using our business management software include:
Setup is NOT Needed

Whether yours is a small business or solopreneur, we offer the best business management applications that will easily integrate your process. Many clients dislike the rigors of software installation. However, the all-in-one CRM has made the process easier. All you have to do is sign up for a free account and start using it.

Customizing

The all-in-one CRM software is unique and can be customized. All you have to do is merge the interface with your process and terminology, and it takes only a few minutes.

Secure

Most people worry about the security of their information. Several platforms collect user information and share it with other parties. MyBizzHive's all-in-one CRM is safe. You do not have to worry about this.

Easy Access

You can access the software anywhere as long as you have an internet connection. And the usage is not limited to specific devices. You do not need an app; log into your account and start using it.

Match Your Needs

With the all-in-one CRM, you can pick a plan matching your needs. Plus, you can upgrade anytime.

Great Customer Service

Customer service is always available. They treat each question with utmost care. They stay with you until the problem is solved.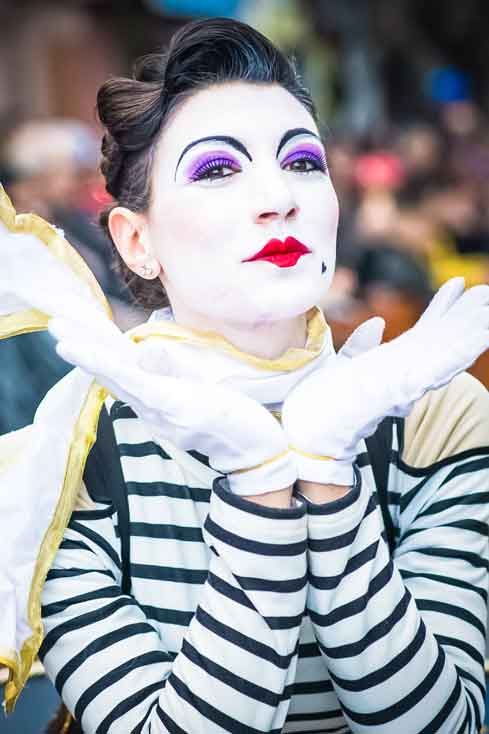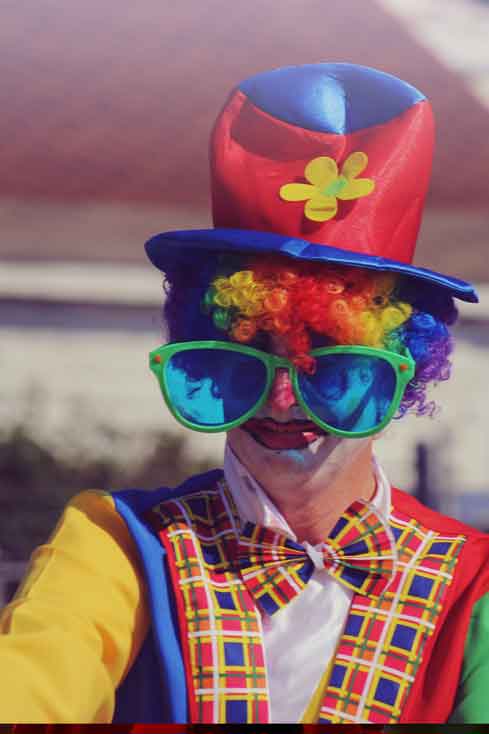 Focus on Entertaining and Let MyBizzHive Handle the Managing for You
Put more energy into entertaining and show off your skills.

We desire to see you thrive in your core competence as we help you with what we also do best – managing customers for you.

Nothing beats MyBizzHive when it comes to offering excellent business management solutions.

We'll do what it takes to see your existing customers remain and new ones come in within the first few weeks of working together.
Ready to Start?
But why should you trust us with our business management CRM solutions for clowns and entertainers?
We Offer Excellent CRM Software Services!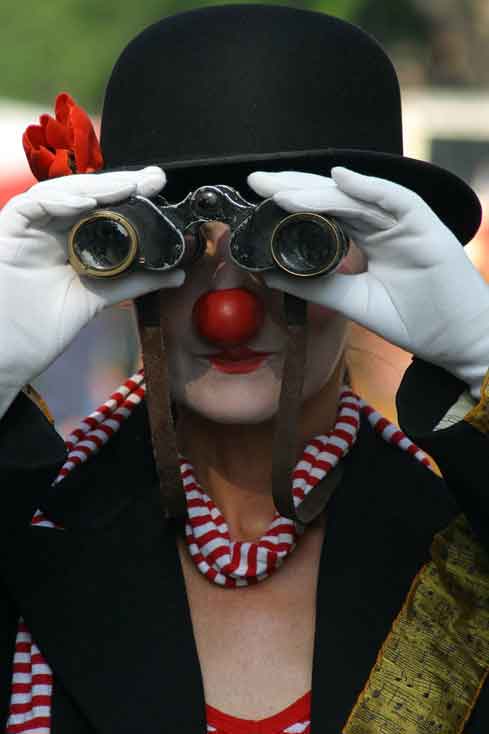 We Offer Excellent CRM Software Services!
Our all-in-one CRM software is equipped with various functions and features to help your business track and manage customer interactions.
You can rest assured that we will provide the best business management solutions to help your business respond positively to both your potential and existing customers.
While you are busy entertaining your clients, our CRM systems will help you manage.
MyBizzHive is here to help you expand your business.
We understand you need to save time to serve more customers and spare some time for family and friends. Business management will no longer be a major challenge.
At MyBizzHive, we will never allow your business to sink because of customer and time management issues. We will set everything in its right place, and with the help of our all-in-one tool, you can trust that you'll always have your customer targets met within the budgeted timeframe.
Potential clients may often look at your business as a less professional entity because of its nature.
Our software takes away most of the business management burdens and allows entertainers to focus on entertaining.
Mybizzhive offers more than just convenience but also professionalism when it comes to CRM.
Get The Best CRM Services Today!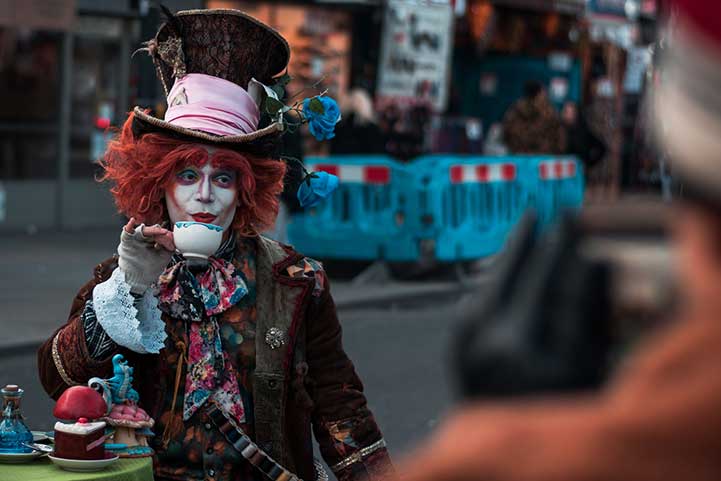 Get The Best CRM Services Today!
You can always trust us for CRM tools to help you keep track of potential clients and manage existing ones seamlessly.
We offer ready solutions for entertainers using excel sheets, word, email, physical notebooks, and some payment collection methods. You do not have to worry about pricing. We mind your pocket and thus offer pocket-friendly solutions to all your customer relations management problems. Working with our CRM solutions will help you get organized, save time, and eventually grow your business. Call us today for the best business managing software for your entertainment business.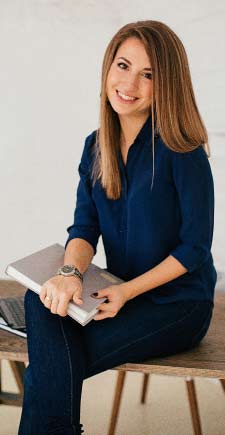 data-aos="zoom-out-up">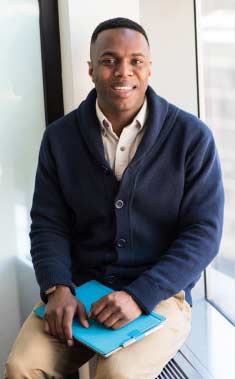 data-aos="zoom-out-up">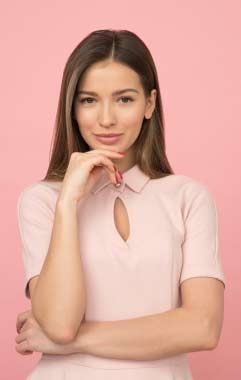 data-aos="zoom-out-up">