Using multiple tools to keep track of potential clients and pending tasks?

Want to automate and professionalize your back office and client relationships so that you can serve more customers?

Want to look professional and seamlessly grow your business?

Need a simple, easy to use and cost effective solution to your problems?
If your answer is 'Yes' to any of these questions, you are at the right place! We have solution to all these problems and more.
Don't believe it? Sign up now and find out yourself, no strings attached!
Have questions? Schedule a demo or send an email to contact@mybizzhive.com
GET ORGANIZED. SAVE TIME. GROW BUSINESS.
Leads
Manage contacts
& leads
Quotes
Send electronic quotes & collect e-signatures
Contracts
Effortless contracts management service
Invoices
Send digital invoices
Payments
Collect deposits or payments
Bookings
Manage bookings & deliver service
MyBizzHive comedians lead management CRM helps service providers manage potential customers, win more bookings and serve existing customers seamlessly.
MyBizzHive is proud to present its leading-edge comedians' CRM. This innovative system was designed to meet the unique needs of service providers, providing a comprehensive suite of tools to help them manage and grow their businesses. From contacts management to sales tracking to performance analytics, MyBizzHive CRM comedians lead management is the perfect solution to streamline and optimize the customer experience. With powerful capabilities, intuitive navigation, and unmatched customer support, MyBizzHive CRM comedians is the perfect choice for service providers who want to maximize their success.
Comedians Lead Management CRM is an ideal solution for businesses of any size. It offers an intuitive and user-friendly interface, complete with a comprehensive suite of features that are designed to help businesses manage their contacts, track sales, and measure performance. Its versatile, easy-to-use tools make it a great choice for businesses looking to streamline their operations and maximize their success.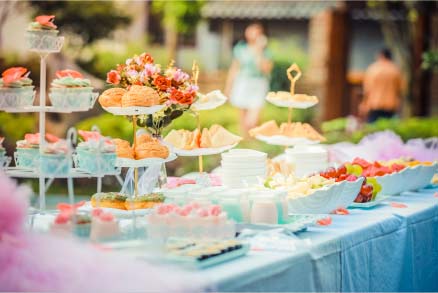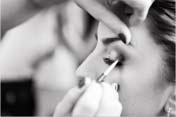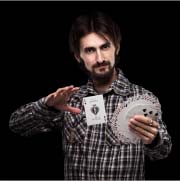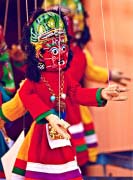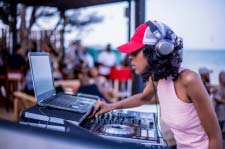 No set up required

(Create free account and start using)

Customizable

(Match with your process and terminology, takes only few minutes)

Secure

(We won't share your data with any third-party, ever!)

Accessible

(Use any device to access your account, no app needed)

Pick a plan matching your needs

(Upgrade anytime)

Great customer service
MYBIZZHIVE: BEST BOOK-KEEPING CRM FOR PROFESSIONAL COMEDIANS
MyBizzHive's CRM software for comedians provides an efficient, enterprise-grade solution tailored to the requirements of comedians, renowned for its scalability and comprehensive functionalities that can assist individual comedians who want to scale their business or manage their side-gig efficiently! Comedian Businesses can take advantage of MyBizzHive CRM software for comedians to maximize performance and ensure organizational success. This software provides the necessary tools to effectively manage clients and guarantee a smooth operation.
Our online business management platform is designed to help your organization streamline operations, exceed customer expectations, and maximize long-term success in the comedians business industry. We are committed to providing a robust, reliable solution tailored to your unique needs. It is essential for any organization with a sizablecustomer base to deploy a comprehensive business management system to effectively manage and organize their data. MyBizzHive offers an efficient and user-friendly solution to simplify the invoicing, payment processing, and booking process. Our platform provides customers with the ability to manage all of these services from one intuitive tool.
PLANS

Silver

Get Organized

Manage Clients, Tasks, Notes & Bookings

FREE

forever

Gold

Look Professional

Silver + Digital Quotes/Estimate

$18.00

per month

$180.00 (1 year)

(save 17%)

Platinum

Scale Business

Gold + Digital Invoices & Online Payments

$29.00

per month

$290.00 (1 year)

(save 17%)

1 Month
Free Trial*

Contacts
Leads
Tasks/Notes
Bookings
Quotes
Branding
E- signatures from your customers
Deposits/Payments
Invoices
Start FREE Trial

NO Credit card required

* At the end of the trial, you will be automatically moved to the free plan, no action needed.
Have questions or need help with setting up? Talk to an Expert
What benefits does MyBizzHive's CRM software have over other options?
Keep You Up To Date
The business environment is ever-evolving, and reliable alliances are essential for success in this dynamic setting. However, it can be difficult for clients to maintain contact with prospective customers. This is where we come in - we have the ideal solution to this challenge.
Professional
MyBizzHive offers a custom-made contact management platform designed to fulfill the requirements of comedians, providing a smooth channel of communication with existing and prospective customers. MyBizzHive CRM for comedians provides the resources to transform your business operations, consolidating essential procedures and demonstrating your expertise in the field. Professionalism is fundamental in standing out from the competition and instilling trust in potential clients.
Automated Tracking and Notifications
MyBizzHive's CRM software for comedians equips users with enhanced visibility into upcoming tasks, aiding in the prevention of any missed deadlines. It provides a comprehensive range of integrated features, enabling efficient customer communication management while consolidating all relevant information in a single, centralized location. MyBizzHive's CRM software offers a comprehensive overview of pending tasks, eliminating the risk of missed deadlines. It provides a suite of integrated features, simplifying customer communication and keeping data in one central hub.
Manage Leads
Businesses must be able to efficiently interact with potential customers, driving them to become devoted customers, to reach their objectives and realize their growth objectives. Thus, having a reliable and dependable management system for staff to utilize is of utmost importance.
It assists you on,
CReview customer information for further evaluation.
Customize effortlessly to fit your individual needs.Setting up is simple and straightforward.
Tailor your system for optimal performance relative to your specific requirements. Rapid and straightforward installation.
Provide tailored solutions to Clients expeditiously and efficiently. Act proactively to ensure positive results.
Bookings
Manually entering booking data can be a cumbersome and time-intensive operation. Automation of this process can offer greater efficiency, speed, and eliminate the requirement for physical presence. MyBizzHive offers a revolutionary reservation system that simplifies the booking process, providing a hassle-free and opulent user experience with just a single click.
Our Booking platform incorporates Google Maps, enabling customers to easily access exact directions and navigate with ease. MyBizzHive provides a comprehensive Customer Relationship Management platform with manual booking functionality. Our user-friendly dashboard empowers users to swiftly obtain meaningful information to support their business objectives and operations.
Invoice and payments
MyBizzHive provides an all-inclusive business solution with configurable invoices and templates to facilitate customers meeting their payment obligations expeditiously and accurately. Additionally, these templates can be reused for subsequent tasks.The utilization of digital technology for electronic invoice transmission provides increased adaptability and ease of access. The management system eliminates any limitations brought about by physical separation. Payment and deposit processing can be quickly and conveniently accomplished through the automated system using credit card or PayPal, with no extra fees.
ACCESS THE BOOK-KEEPING SOFTWARE NOW!