Are you using multiple tools to keep track of clients and tasks?

Would you like us to organize your invoices for you?

Want to look professional and seamlessly grow your business?

Need a simple, easy to use and cost effective solution to your business needs?
If your answer is 'Yes' to any of these questions, you are at the right place! We have solution to all these problems and more.
Don't believe it? Sign up now and find out yourself, no strings attached!
Have questions? Schedule a demo or send an email to contact@mybizzhive.com
Available in USA, Canada, UK, Australia, New Zealand and many other countries across the world!
GET ORGANIZED. SAVE TIME. GROW BUSINESS.
Leads
Manage contacts
& leads
Quotes
Send electronic quotes & collect e-signatures
Contracts
Effortless contracts management service
Invoices
Send digital invoices
Payments
Collect deposits or payments
Bookings
Manage bookings & deliver service
MyBizzHive helps service providers manage potential customers, win more bookings and serve existing customers seamlessly.
Events are divided into multiple sections. There are the entertainers, the planners, the coordinators, the decorators, the catering staff, and more. The florists and decorators are essential in ensuring events are aesthetically successful. Florists and decorators get most of their work in hotel lobbies, restaurants, guest rooms, spas, and other public areas. Let's take a look at some of the duties of these individuals.
No set up required

(Create free account and start using)

Customizable

(Match with your process and terminology, takes only few minutes)

Secure

(We won't share your data with any third-party, ever!)

Accessible

(Use any device to access your account, no app needed)

Pick a plan matching your needs

(Upgrade anytime)

Great customer service
What Do Florists Do and How Do They Manage Their Business?
A florist arranges flowers and other plant elements into a pleasing design. The arrangements are used primarily for celebratory events or festivities like weddings, birthdays, and especially for Valentine's Day, but are also used for hotels, catered events, homes, and funerals. Florists are almost exclusively owners of small independent shops that now do internet-based orders.
Florists get too busy depending on the area and season they provide their services to. Managing their clientele seems to be overwhelming for them sometimes. But they use a business management solution that easily tracks and organize their customers. This takes a lot of load off their hands.
With effective CRM for event decorators, they can easily manage their business. Taking more time on their services and growing their clientele.
The Best CRM for Party decorators to Manage a Floral and Decoration Business
Having software such as MyBizzHive's event decorators CRM saves you plenty of time and energy that you'd typically use in your day-to-day operations. Such software performs multiple tasks at a go, helping you work on different tasks, communicate with numerous clients, and look for possible leads.
Finding new clients can be easily be done through our client management software. This can help increase your revenue and help your florist and decoration services grow.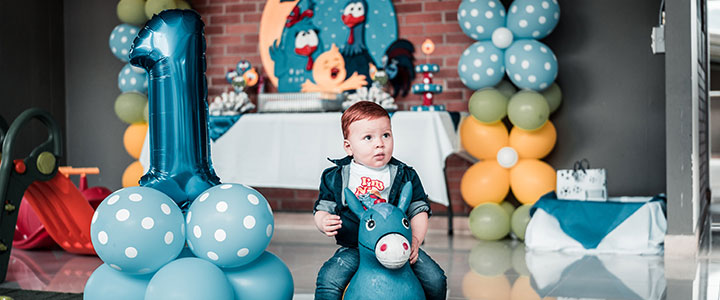 Advantages of Using a Business Management Software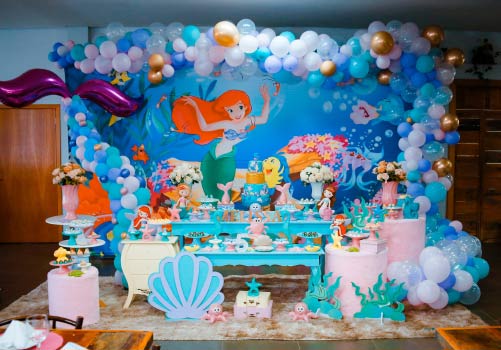 Advantages of Using an Event Decorator CRM
You don't have to use multiple tools to track your pending tasks and potential clients.

They provide a balance as they enable you to save time serving more customers and giving you some family and friends time.

They help you look more professional and seamlessly stimulate business growth.

They are simple, cost-effective, and easy-to-use business management solutions.
Ready to Start?
PLANS

Silver

Get Organized

Manage Clients, Tasks, Notes & Bookings

FREE

forever

Gold

Look Professional

Silver + Digital Quotes/Estimate

$18.00

per month

$180.00 (1 year)

(save 17%)

Platinum

Scale Business

Gold + Digital Invoices & Online Payments

$29.00

per month

$290.00 (1 year)

(save 17%)

1 Month
Free Trial*

Contacts
Leads
Tasks/Notes
Bookings
Quotes/Contracts
Branding
E- signatures from your customers
Deposits/Payments
Invoices
Start FREE Trial

NO Credit card required

* At the end of the trial, you will be automatically moved to the free plan, no action needed.
Have questions or need help with setting up? Talk to an Expert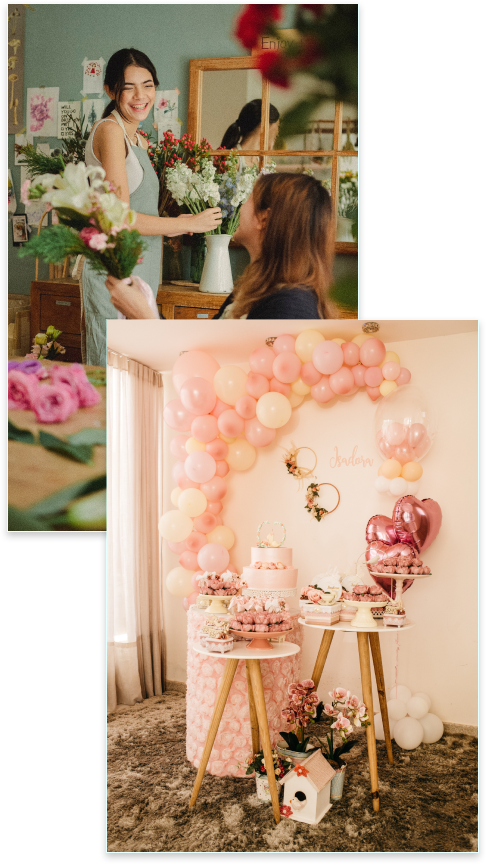 Leads

You know how important it is to maintain current and source new leads. This software allows you to check out all your new leads. It also helps you save their contacts so that you can easily follow up on them. It creates a good database as you can always reach out to someone interested in your products & services. You can easily manage all your contacts in a single place. You can also create notes and add up any reminders or tasks.

Quotes

Quotes are subsections that enable you to put records of what you want to remember. You can add any packages, terms details, services, and pricing lists. In addition, you can create customizable quotes and collect e-signatures.

Invoices

Do you have challenges in creating invoices and keeping track of your payments? In the invoice section, you can generate invoices from the information in your quotes as references. You can then collect your payments online or decide to collect direct deposits from clients. This is a brilliant and simple way of keeping track of your payments.

Payments

The payment section is all about checking the status of your invoice and confirming your balance. You can link the software to your business bank account so that you will be notified if a client makes a direct deposit. However, you can directly see any online payments made. It makes tracking your finances easier and know whom to follow up for delayed payments.

Bookings

MyBuzzHive's party decorators CRM will help you to manage your virtual and in-person bookings. You can directly access the booking details such as the name, interest, date of booking, the due date for delivery, deposits made, location, meeting ID and password, and the customer's details. This gives you an in-depth understanding of the bookings.
Benefits of Using MyBizzHive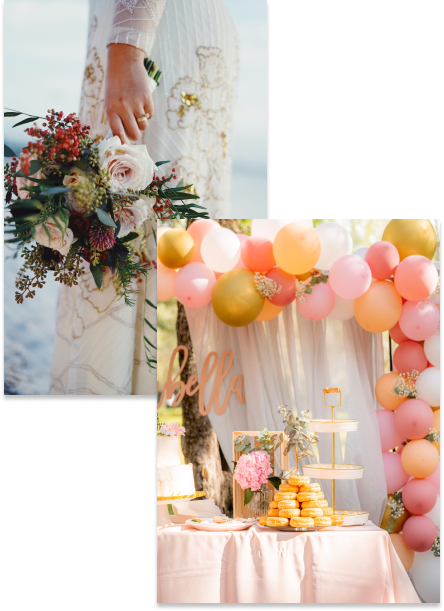 Benefits of Using MyBizzHive's CRM for Event Decorators
MyBuzzHive will further help you to manage your virtual and in-person bookings. You can directly access the booking details such as the name, interest, date of booking, the due date for delivery, deposits made, location, meeting ID and password, and the customer's details. This gives you an in-depth understanding of the bookings.
You can easily create a free account and start using it as there is no setup required.

You can customize the software to fit your terminology and process, and this takes a matter of minutes to complete.

It is a secure tool as your data will not be shared with any third party.

The tool is accessible as you can use any device to check out your account. There is no app needed.

MyBuzzHive allows you to pick any plan that matches your needs, and you can upgrade anytime.

There is exceptional customer service provided.
Get Your 1 Month Free Trial Here
With plenty of orders to work on, many bookings to facilitate, and the need to keep tabs with your leads, it's only essential to consider a reliable solution. An all-in-one business management solution will save you a lot of time, money, and effort to ensure you properly run your business. It is vital to ensure you follow up on leads and keep track of your payments to ensure you don't miss out on anything.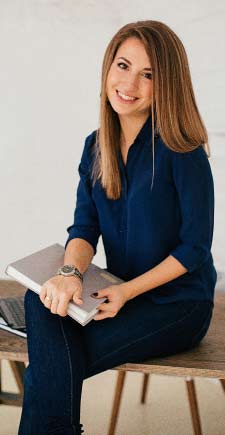 data-aos="zoom-out-up">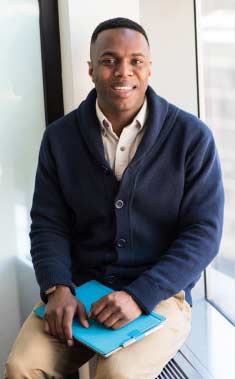 data-aos="zoom-out-up">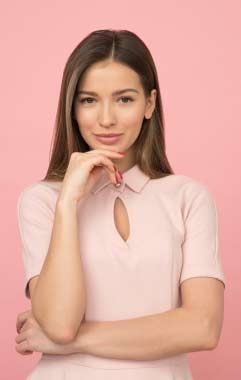 data-aos="zoom-out-up">