Using multiple tools to keep track of potential clients and pending tasks?

Want to save time to serve more customers or to spend with family/friends?

Want to look professional and seamlessly grow your business?

Need a simple, easy to use and cost effective solution to your problems?
If your answer is 'Yes' to any of these questions, you are at the right place! We have solution to all these problems and more.
Don't believe it? Sign up now and find out yourself, no strings attached!
Have questions? Schedule a demo or send an email to contact@mybizzhive.com
GET ORGANIZED. SAVE TIME. GROW BUSINESS.
Leads
Manage contacts
& leads
Quotes
Send electronic quotes & collect e-signatures
Contracts
Effortless contracts management service
Invoices
Send digital invoices
Payments
Collect deposits or payments
Bookings
Manage bookings & deliver service
MyBizzHive: event planners' Book-Keeping & CRM helps service providers manage potential customers, win more bookings and serve existing customers seamlessly.
MyBizzHive Event Planners' CRM is an invaluable tool for service providers, helping them to win more bookings and serve existing customers more efficiently. Our comprehensive CRM system allows service providers to manage their customers, track their activities and transactions, and stay organized. Our powerful features allow service providers to create and track leads, monitor customer interactions, and even generate automated emails. By streamlining the customer service process, MyBizzHive Event Planners CRM not only helps to increase bookings, it also ensures a seamless and satisfactory customer experience. Our intuitive software is designed to be user-friendly, so that service providers can quickly get up and running and start delivering excellent customer service with MyBizzHive Event Planners' CRM.
No set up required

(Create free account and start using)

Customizable

(Match with your process and terminology, takes only few minutes)

Secure

(We won't share your data with any third-party, ever!)

Accessible

(Use any device to access your account, no app needed)

Pick a plan matching your needs

(Upgrade anytime)

Great customer service
Breaking Through the Boundaries with MyBizzHive CRM: Limitless Possibilities
For professional event planners, the effective use of customer relation management (CRM) strategies, tools, techniques, and technologies are essential for fostering loyalty and gaining new customers. These professionals must take advantage of a range of powerful tools to nurture relationships and build trust with both short and long-term customers. With the right CRM solutions, they can better understand customer needs, create strong relationships with their clients, and develop tailored strategies that drive success. By leveraging the latest technology, CRM Event Planners will have the power to maximize customer satisfaction, generate more revenue, and create a lasting legacy of success.
Event planners' CRM platforms help staying organized, efficient, and successful in their work. Whether you're a solo operator or managing a large team, the right platform can help you save time, simplify workflow, and provide a positive customer experience. With the right platform, you'll be able to successfully manage your customers and create successful, memorable events.
PLANS

Silver

Get Organized

Manage Clients, Tasks, Notes & Bookings

FREE

forever

Gold

Look Professional

Silver + Digital Quotes/Estimate

$18.00

per month

$180.00 (1 year)

(save 17%)

Platinum

Scale Business

Gold + Digital Invoices & Online Payments

$29.00

per month

$290.00 (1 year)

(save 17%)

1 Month
Free Trial*

Contacts
Leads
Tasks/Notes
Bookings
Quotes/Contracts
Branding
E- signatures from your customers
Deposits/Payments
Invoices
Start FREE Trial

NO Credit card required

* At the end of the trial, you will be automatically moved to the free plan, no action needed.
Have questions or need help with setting up? Talk to an Expert
MYBIZZHIVE: BEST BOOK-KEEPING CRM FOR A EVENT PLANNING SERVICES BUSINESS
MyBizzHive's CRM for event planning businesses is a shining symbol of success, a breathtaking demonstration of remarkable magnificence. MyBizzHive is the ultimate business assistant for event planning service providers. It's the perfect tool to help you manage your business and realize your goals. MyBizzHive is the ideal companion for entrepreneurs, small business owners and solopreneurs alike. Empower yourself with the resources MyBizzHive has to offer and reach for the stars!
Serving and satisfying customers is a rewarding endeavor. As your business grows, you may need to enlist additional help. Our mission is to empower you to reach new heights of success, maximize your time, and bring joy to the lives of others. Our online business management software provides the most reliable and effective way to achieve your goals, giving you the best long-term solution for entertainers. Unleash the power of organization, expand your horizons and make a lasting impact.
MyBizzHive provides a single, comprehensive tool which eliminates the need for multiple, costly software packages; one to generate invoices, another to collect payments and yet another to manage bookings. With MyBizzHive, you can count on a unified, reliable solution for all of your business needs.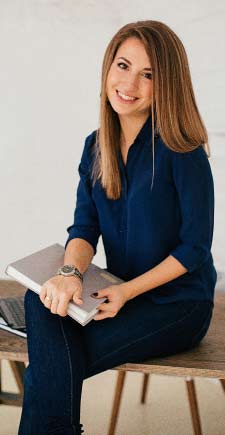 data-aos="zoom-out-up">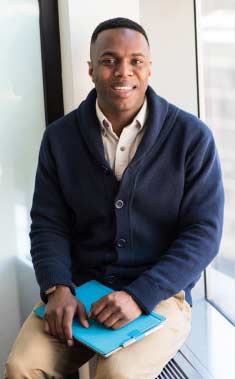 data-aos="zoom-out-up">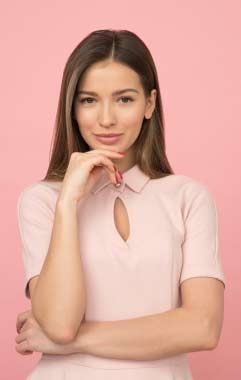 data-aos="zoom-out-up">
What potential could MyBizzHive's all-inclusive CRM software for remarkable advantage?
Potential customers may be sought from an extensive range of sources, yearning for a dependable bond with a business. Nevertheless, a number of service providers may find themselves quickly severed from such an association. MyBizzHive's contact management system bestows upon event planners a regal suite of tools to skillfully and efficiently govern their existing and prospective patrons. MyBizzHive ensures that your business is running at its utmost efficiency, granting you the opportunity to stand out in the competitive market. With a commitment to professionalism, you can command the trust of your customers.
MyBizzHive's CRM software is a comprehensive solution for enabling businesses to expand and reach their goals. Its feature set allows for the centralized tracking and management of customer interactions, facilitating the timely completion of tasks with automated notifications, resulting in increased efficiency and productivity.With MyBizzHive CRM, you could unlock more success for your business.
Manage Leads
The generation of potential leads and the subsequent conversion of those leads into dedicated patrons is an integral component for a company's success and growth. It is thus essential that performers have access to dependable management software.
It assists you on,
Compile customer information to achieve a complete understanding.
Configure effortlessly to accord with your workflow. Installation is rapid and effortless.
Fashion your workflow to be perfectly suited to your needs. This process is optimally expeditious and simple.
Configure quickly to suit your workflow needs. This can be achieved in a matter of moments.
Maintain an aura of preparedness.
Bookings
The laborious task of manual tracking of bookings can be a test of patience and require a great expenditure of resources. Automation of the booking process is a more advantageous option, allowing for greater expediency and the absence of physical presence. MyBizzHive provides an easy to use, automated reservation system that streamlines the booking process with a single, effortless click - making the entire experience effortless and grand.
The Booking system is endowed with the power of Google Maps, providing patrons with the most precise and navigable directions. At MyBizzHive, we provide a comprehensive CRM solution, boasting manual booking capabilities. Our professional dashboard provides users with a convenient overview of their businesses and tasks to be accomplished.
Invoice and payments
At MyBizzHive, we provide a business solution to meet our clients' needs, including the generation of custom-crafted invoices and the ability to store templates for future utilization. Allowing for the facilitation of payment prior to delivery, our solution is essential to the success of any enterprise.
The illustrious invoice may be gracefully dispatched electronically via email, thereby eliminating any hindrance emanating from distance. The management software avails the requisite flexibility in this regard. Serving and satisfying customers is a rewarding endeavor. As your business grows, you may need to enlist additional help.
ACCESS THE BOOK-KEEPING SOFTWARE NOW!