How much time do you spend in back office or book-keeping activities every week?

Would you like to spend less time on administrative taskslike quotes, invoicing and track payments and more time rehearsing your set?

Want a professional edge that can help you grow your business?

Need a simple, easy to use and cost effectivebook-keeping solution to your business needs?
If your answer is 'Yes' to any of these questions, you are at the right place! We have solution to all these problems and more.
Don't believe it? Sign up now and find out yourself, no strings attached!
Have questions? Schedule a demo or send an email to contact@mybizzhive.com
Available in USA, Canada, UK, Australia, New Zealand and many other countries across the world!
GET ORGANIZED. SAVE TIME. GROW BUSINESS.
Leads
Manage contacts
& leads
Quotes
Send electronic quotes & collect e-signatures
Contracts
Effortless contracts management service
Invoices
Send digital invoices
Payments
Collect deposits or payments
Bookings
Manage bookings & deliver service
MyBizzHive helps Magicians and event organizers manage potential customers, win more bookings and serve existing audiences seamlessly.
Any magical event is successful only when the magicians meet their target audience. Illusions are performed best when the people are present in numbers. The tricks performed by the magicians have always been the park of amusement. Some acts which defy the norms of the human kind make us believe in magical performance by the magicians.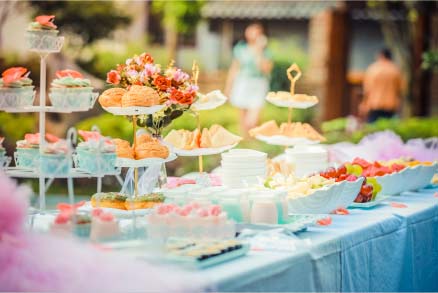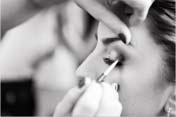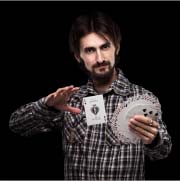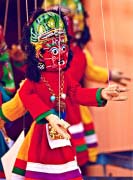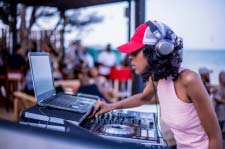 No set up required

(Create free account and start using)

Customizable

(Match with your process and terminology, takes only few minutes)

Secure

(We won't share your data with any third-party, ever!)

Accessible

(Use any device to access your account, no app needed)

Pick a plan matching your needs

(Upgrade anytime)

Great customer service
Transform your Business With MyBizzHive's CRM and Book-Keeping Software
Lot of effort is required to gain the attention of your audience. Ever since digitalisation, more and more entrepreneurs are adopting tech solutions and finding new ways to impress their clients to grow their business! So the new technologies make your life easier as a business owner and help attract more customers too.
MyBizzHive CRM lends a helping hand to all the Magicians and their event organizers to ease up and reduce the gap between them and customers. The platform is dedicated to organise and help you manage all of your shows, bookings, venues, sales and much more. Magicians can transform their business and stay better organized using magicians CRM built on MyBizzHive CRM platform.
What Is CRM And How Does It Help Your Business?
Customer Relationship Management (CRM) software is a latest addition to the business industry to upscale and transform the way of conducting a business. CRM helps you manage and sort all your priorities at one go with complete transparency.
Magicians and their teams can be busy practicing, managing audiences and the events. It becomes difficult, cumbersome & time consuming to manage your business without an application for. Well a CRM software helps you solve all of your hassles.

It helps you manage your calendar events and organize customers in the best possible manner. The customers can contact the organizers. Whether it's booking, rescheduling or cancellation, the organizers can keep a track on the live status. This helps you manage your audiences and even provide attractive offers. MyBizzHive Magician's CRM also provides the secure payment modes.
PLANS

Silver

Get Organized

Manage Clients, Tasks, Notes & Bookings

FREE

forever

Gold

Look Professional

Silver + Digital Quotes/Estimate

$18.00

per month

$180.00 (1 year)

(save 17%)

Platinum

Scale Business

Gold + Digital Invoices & Online Payments

$29.00

per month

$290.00 (1 year)

(save 17%)

1 Month
Free Trial*

Contacts
Leads
Tasks/Notes
Bookings
Quotes
E- signatures from your customers
Deposits/Payments
Invoices
Start FREE Trial

NO Credit card required

* At the end of the trial, you will be automatically moved to the free plan, no action needed.
Have questions or need help with setting up? Talk to an Expert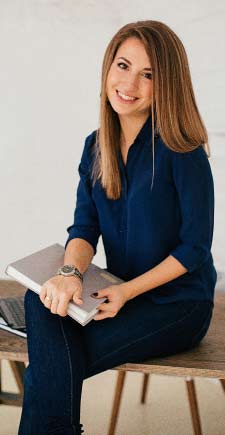 data-aos="zoom-out-up">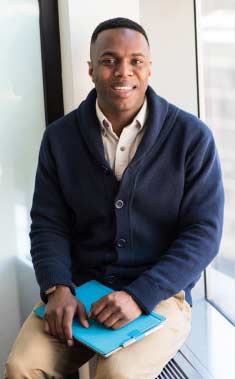 data-aos="zoom-out-up">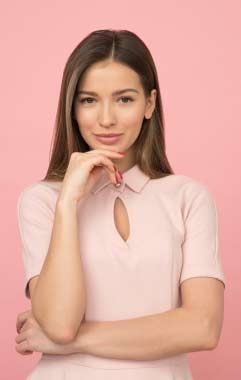 data-aos="zoom-out-up">
Why Do You Need A CRM Software?
As a Magician it is very critical that you have all your business data into one single place. The home page of MyBizzHive's Magician CRM is designed with this goal in mind to showcase all your upcoming calendar events, all unpaid invoices and opportunities by their stages. This means how many opportunities are in the inquiry stage! How many opportunities where you have quoted the price! How many forms were sent or received during the enquiry! How many confirmations of the bookings! You also get to see your revenue for the current month opportunities by their probability of conversion and leads by their precise sources. It means what percentage got to know about you from search engines be it Google or Yahoo or Facebook.
You can get leads from a variety of sources, now these leads you get from your website contact us from Live Chat, social media, inbound email and involved calls. This gets stored instantly inside your magician CRM form. Thus you get to streamline your intake process and requests from your website or any other landing pages that you might have. They can then fill up a form in the end with their first name, last name, the company name or the forum email. They can fill up their requirements such as the type of event, how many kids are going to participate or how many adults. Whatever services they are interested in their location or the one designated by you.
You can count on MyBizzHive to keep your business organized
MyBizzHive will help you manage and keep a track on the chain of events. You can gain more time and focus for your acts rather than keeping track of admin tasks!
Exciting offers upon registration
Enjoy first 30-days free trial
24x7 team support
Seamless smartphone and desktop interfaces
Sign up today to benefit from the platform MyBizzHive's Magician CRM.
Perks of Customer Relationship Management software!
MyBizzHive's Magician CRM software has its advantages which is the best platform to run your business account.
Easy to use Interface
Secure data & connection
Better communication and transparency
Calendar management
Record-keeping
Booking simplified
Better team management & tasks assignment
Lead capture & workflow automation
Custom features in services section
Send and receive emails without leaving the system
MyBizzHive's Magician CRM offers you the best business solutions. Be it your magic business or any event arrangement we extend our full support and services.
Who All Can Benefit from MyBizzHive's Magician CRM Software
If you are a performer, an entertainer or an event organizer you can definitely benefit from the CRM software. The list goes long
Magic Event Companies
Street Artist
Illusionist
Mentalist
Freestyle
Escape Artist
…..and many more performers can utilize the MyBizzHive CRM software to level up their magical events.
Grow Your Events Business with Mybizzhive
With a dedicated support team, online training, and a thriving community behind you, you don't have to go at it alone. Get the most out of your tools with our legendary customer support team and join thousands of magicians just like you.
Sign up today to benefit from the platform MyBizzHive's Magician CRM.
CLICK HERE TO BOOK YOUR FREE DEMO NOW